.NET Programming Monthly Issue 5 - Blazor, Clean Architecture, Unity, Unit Testing, Dependency Injection
You can find many resources and sample projects about Blazor, ASP.NET Core, a post about Unit Testing with Zenject in Unity, a discussion about Unity project architecture, and a must-read book for those who are interested in Dependency Injection.
---
---
Modern web development is here with Blazor! Be productive building beautiful interactive UI with .NET and C# that runs on any device via WebAssembly. PWAs, authentication, debugging, +more.
---
---
---
"Here, I will go over actual resumes I've used in the past and provide some top tips from myself and @mike_acton who hired me at Insomniac Games in 2016 and then at Unity in 2018. These tips are intended for students with a programming background who would like to get their first job in the game industry. The goal is to provide advice to hone your resume so that you get a call back for a phone screen instead of being ignored."
---
This is a solution template for creating a Single Page App (SPA) with Angular and ASP.NET Core following the principles of Clean Architecture. Create a new project based on this template by clicking the above Use this template button or by installing and running the associated NuGet package (see Getting Started for full details).
---
---
"After working six months on the remake of Diamond Dash with Unity I can say that I learned quite a lot from the engineers at Wooga on top of self reflection. I often learned the soft way, but also the hard way. In any case, after experienced more successes than failures I present my perspective on how a great architecture could look like."
---
Dependency Injection Principles, Practices, and Patterns is a revised and expanded edition of the bestselling classic Dependency Injection in .NET. It teaches you DI from the ground up, featuring relevant examples, patterns, and anti-patterns for creating loosely coupled, well-structured applications. The well-annotated code and diagrams use C# examples to illustrate principles that work flawlessly with modern object-oriented languages and DI libraries.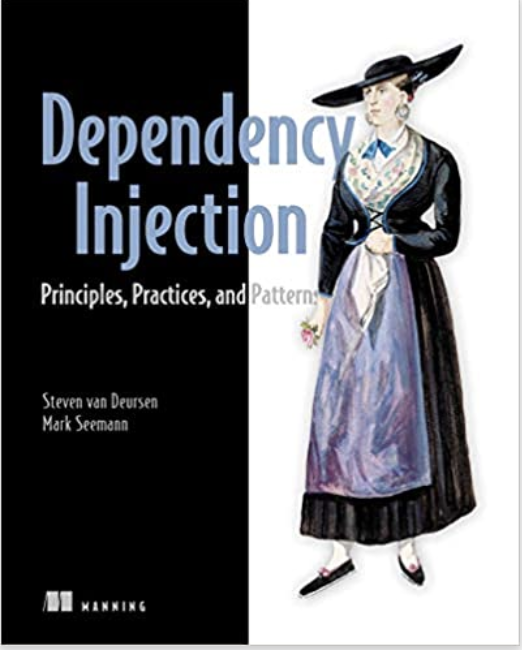 ---
---